Cyber Security Framework.
National Framework for Cyber ​​Security
Tools for the National Framework for Cyber ​​Security.
NAXE designs and develops tools that support the National Framework for Cyber ​​Security made by CIS Sapienza and the National Laboratory of Cyber Security.
The Framework was created to provide organizations with a consistent approach to address cyber security, in order to reduce the risk associated with cyber threats. The framework approach is intimately linked to a risk analysis and not to technological standards.
The framework is based on the popular "Framework for Improving Critical Infrastructure Cybersecurity" issued by NIST and then be expanded and updated to the Italian context. It offers guidance to increase the level of cyber security for the Italian Small and Medium Enterprise and recommendations for the top management of large companies and critical infrastructure on organizing cyber security risk management processes.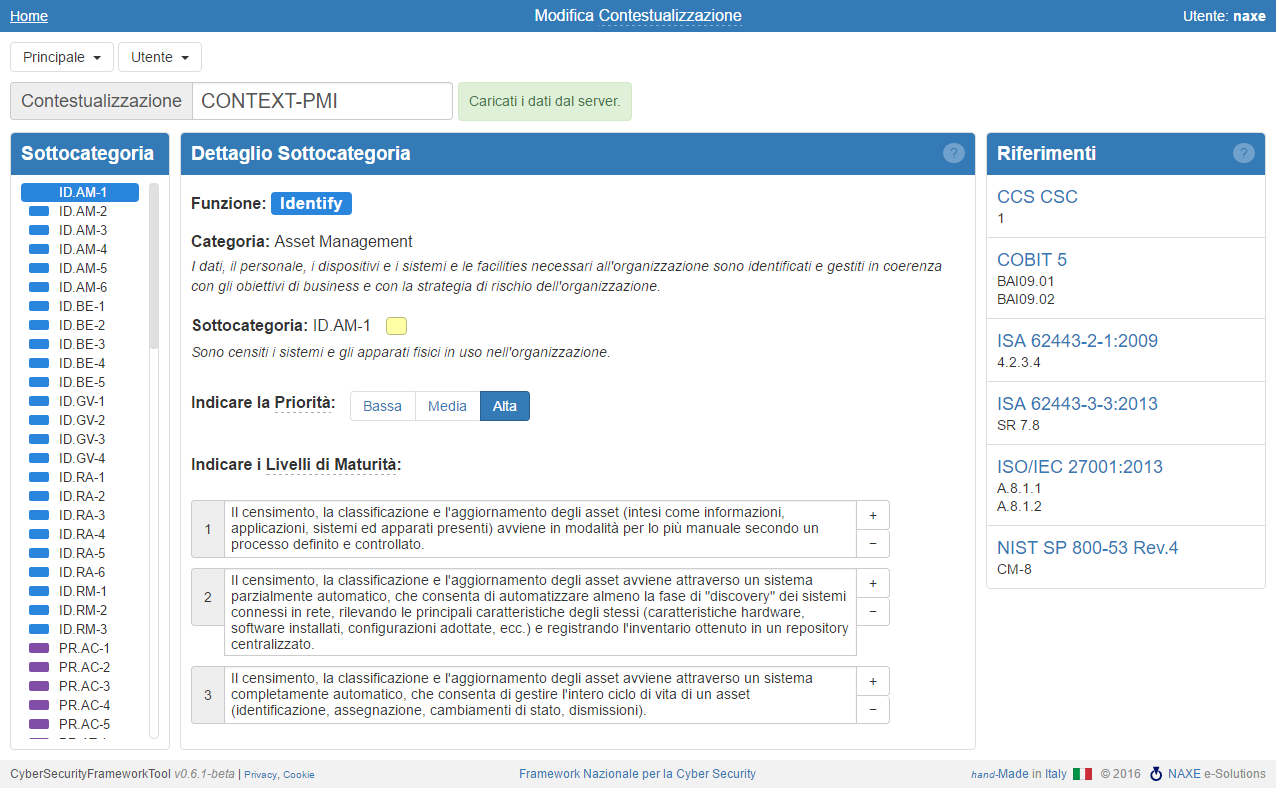 Cyber Security Framework Context
The Annual Meeting of the National Laboratory of Cyber Security, NAXE presented innovative tool, tailored to the Framework, which allow the creation and full visualization of contextualization and profiles for the frameworks on the web.
The CyberSecurityFramework Tool is a set of tools that aim to facilitate the adoption and diffusion of the National Framework of cyber security. The Framework can help a company to organize a cyber risk management path, developed over time, depending on its business, its size and other distinguishing features and specific enterprise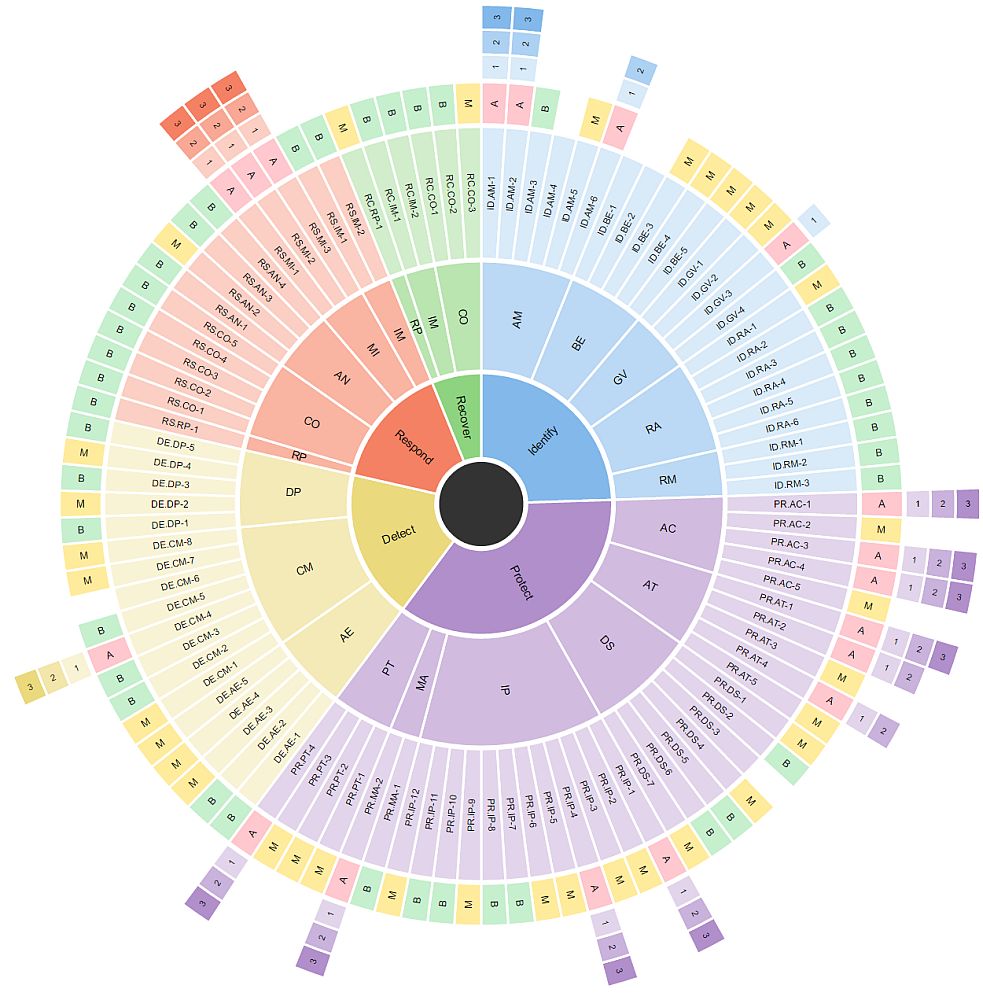 Displaying a Profile in Eye format
The Framework is in fact already adopted, because it is a very convincing concept and an important reference in several respects. Domenico Marco Minniti, delegated authority for the Security of the Republic
tool.cybersecurityframework.it
Creating a Context of the Framework with all 98 Subcategory Framework.
Creating a Profile in a qualiasi contextualization of the Framework.
Displaying a Profile with the Framework for the export of profile tools.
In a single compact view of a profile of the Framework screen.
Multi-user management of its Context and Profile of the Framework.
International and national normative references for each of the 98 Subcategory Framework.
To use the framework as a demo version, you can access the tool.cybersecurityframework.it
The demo tool is completely designed and built by NAXE and will be expanded over time with the development of the framework, this is only the implementation of the first drafts: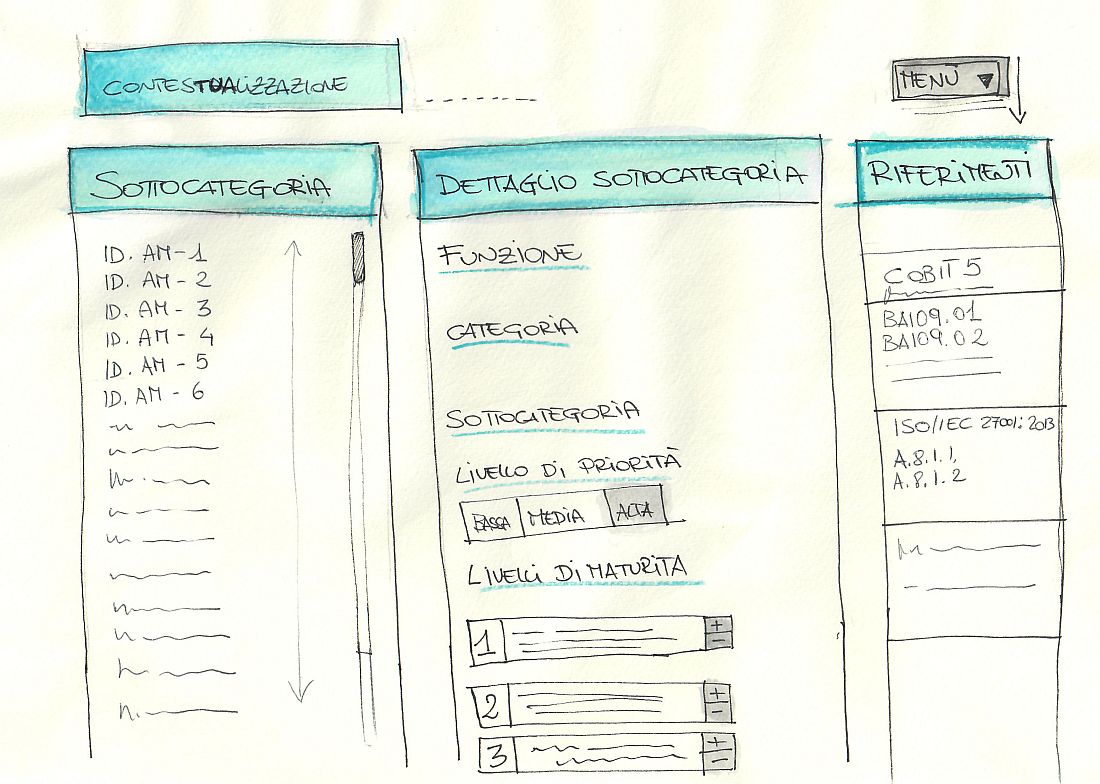 Context Sketch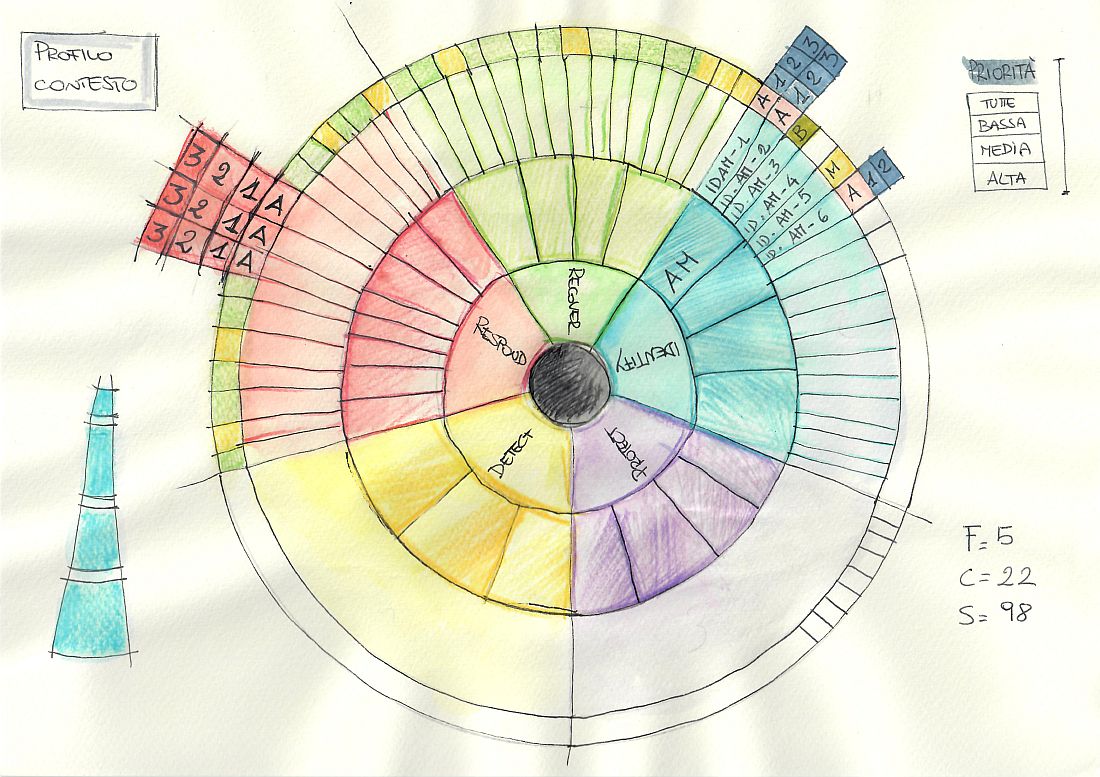 Profile Sketch
Back to Company section